What is Acupressure?
Acupressure releases tension and unblocks energy pathways throughout the body. Similar to Acupuncture, it targets certain acu-points using gentle finger pressure to assist with pain and stress.
What is Jin Shin Jyutsu?
Jin Shin Jyutsu (JSJ) is a traditional form of light touch acupressure from Japan that features simple, but powerful methods of self-help.
In a JSJ session, the practitioner places their hands over specific locations of the body in order to clear energetic blockages and facilitate the flow and balance of life force energy in the body. It can both energize and bring deep relaxation, and supports the body's own ability to heal.
JSJ treatments have been shown to help with many issues, including: recovery from illness and injury, supporting the immune system, relief from chronic pain, supporting respiratory function and digestion, assisting with balance and mobility, reducing symptoms of stress, anxiety and depression, and improving sleep, among other benefits.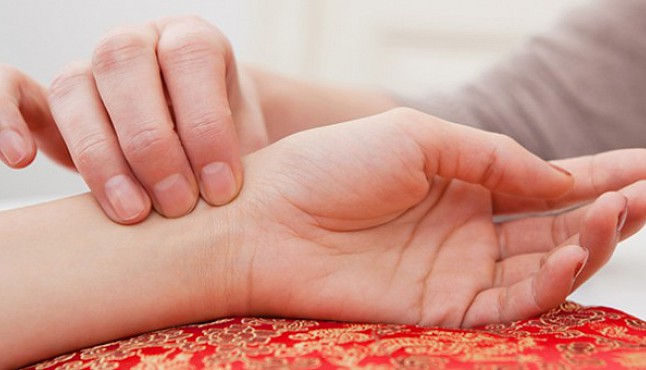 Doctors recognize Jin Shin Jyutsu as a powerful, natural pain reliever. Dr. Mark Evers of the Markey Cancer Center says, "With JSJ our patients can be relieved of their pain without any narcotics, or as many narcotics."
The treatments are gentle and can be used where more intensive treatments may not be appropriate, such as: in a hospital setting, with elderly patients, and with cancer patients. JSJ has been incorporated into programming for heart transplant patients at the California Pacific Medical Center in San Francisco. And, in a recent research study at the University of Kentucky Markey Cancer Center, cancer patients reported "significant improvement in side effects of cancer treatment" following just one session. (Video)
JSJ appointments are available every Tuesday and Wednesday and some Saturdays with Christina
Click the Book Now button above or call us to book an appointment!